LONDON-FUKUSHIMA-Project
event
The much lauded project to link Fukushima and London through textiles has begun. Working in collaboration to promote the appropriately-titled "LONDON-FUKUSHIMA PROJECT", are the designer Ryohei Kawanishi, who currently resides in London, and Iwaki's own Project MUSUBU, a regional activity group. Since Kawanishi came to Iwaki especially for this project, we asked the man himself to tell us a little about it.
text by Riken KOMATSU / translated by Phil Bailey

The project itself, brainchild of longtime Londoner and fashion designer Ryohei Kawanishi, was started by making various textiles with children in inner-city London schools, and then bringing those textiles to Iwaki. He intends to use them to make clothes with people in Iwaki and perform a fashion show, thereby bringing the two cities together. To help out with the project, Joban Tent Ltd. - a textile manufacturing company based in Iwaki - will provide the raw materials, and the aforementioned Regional Activity Group MUSUBU will also provide assistance.
The event started on the 9th of June. During the weekends at two locations in Iwaki – the Pao Plaza in the Chuodai neighbourhood, and the Alios Performing Arts Centre in Iwaki's CBD, Taira - workshops are being held where adults and children can help to make various textiles. The creations from these workshops will be used by the Kawanishi trio to make works to be exhibited in a fashion show on the 8th of July.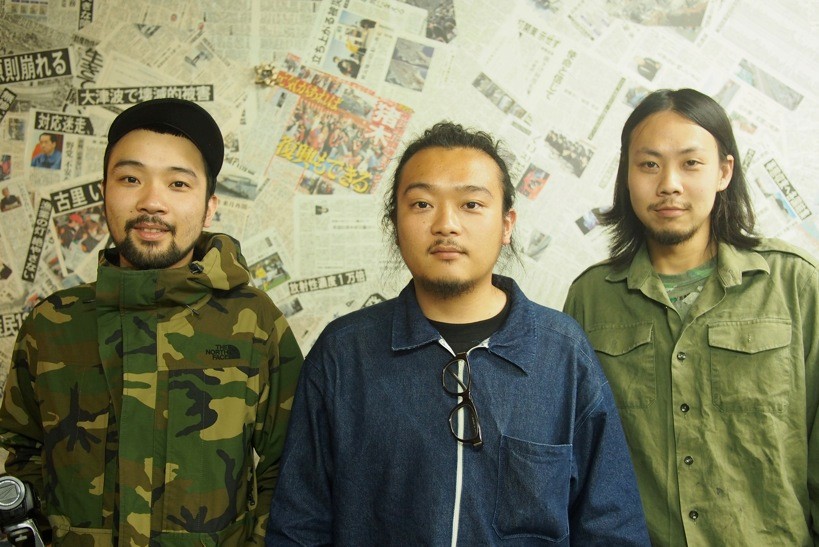 A few days before the start date, the three partners, consisting of Ryohei Kawanishi; pattern maker Kyousuke Fukuda; and Ryohei's younger brother Yuta, who will record imagery for the project, arrived at the alternative art space UDOK., in Iwaki's port town of Onahama, where they will be based during their 1 month stay. UDOK. being chosen as a base was something of a happy accident. Originally they came with no solid sleeping plans, but after hitting it off with the other members, some makeshift accomodation was quickly made at UDOK. by spreading out some mats and sleeping bags on the floor, adding to the chain of events.
Kawanishi is an energetic young designer who graduated from the Central St. Martins College of Art and Design in London, which has produced such noted figures as John Galliano and Alexander McQueen. Along with the Royal Academy of Fine Arts in Antwerp, Belgium, it is known as one of the two biggest schools in the fashion world. It was there that Ryohei studied knitting and graduated in 2011. His graduation work, which dealt with the problems in Palestine, received much acclaim, and was picked up by influential papers like the Telegraph, the Guardian, the New York Times and Vogue, showcasing him as an exciting new artist to look out for.
"After the disaster, I often saw reports about Fukushima while I was in London, and kept wondering if we could do some kind of project with the children there, but then there was some news about plutonium being detected in school playgrounds. So, I thought about assembling a group of kids from Fukushima and doing something indoors, and immediately set about making textiles with children in London." Kawanishi says, explaining about the events leading up to his project.
Ultimately, although performing a fashion show with children from Iwaki is to be the finale of the project, Kawanishi says the show shouldn't be constrained by the notion of fashion, saying first and foremost, "I'm not interested in products, so much as working with fashion in the context of art." On choosing knitting to study: "There's such a rich background of history for cotton, with various issues like the state of the world, economics, the problem of poverty, and so on. So as a theme, it already has a lot of context." he says, showing a keen interest in the art.
As for his graduation work at St. Martins, that a politically uninvolved person from Asia would tackle the issues in Palestine drew an enthusiastic response. Asked who has inspired him in the past, Ryohei cites such names as Joseph Beuys and Marcel Duchamp, tending more towards artists than fashion designers. For Kawanishi, a hot topic in the art world, announcing an upcoming presentation in Fukushima meant that interest came quickly from all quarters.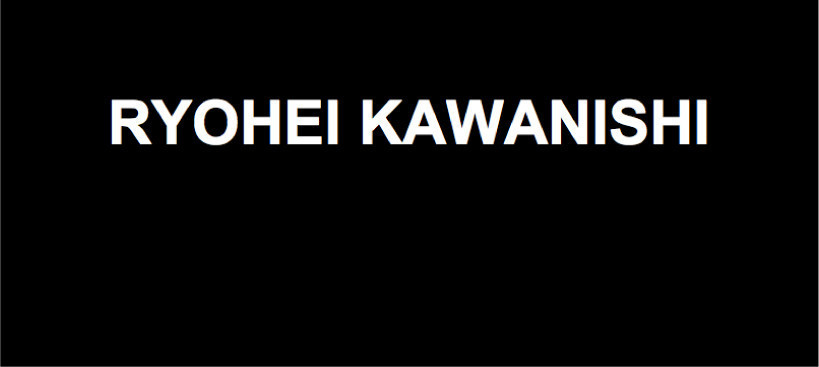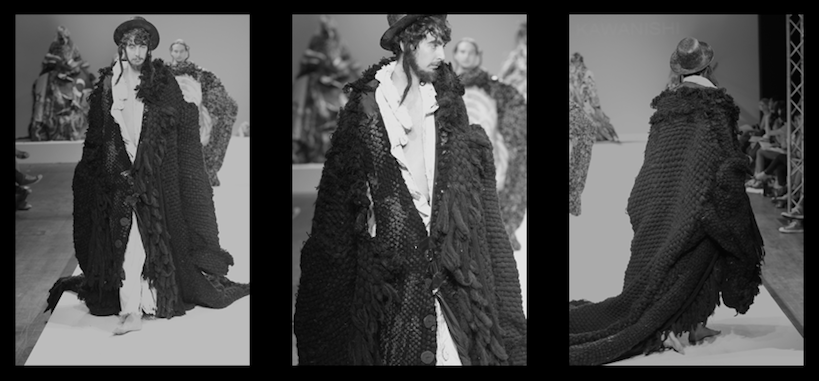 "Looking at Japan as a country from the outside, it seemed to me that as an outsider, this was an issue that I was in a unique position to pose. Support and complaints that the government doesn't raise are also important, I believe. Hopefully this becomes a show in which the power of nature and the power of humanity overlap." Ryohei states. As open-minded visionaries, increasingly active on the international stage, it will be interesting to see how the Kawanishi trio present Fukushima to the world.
An exciting new project has been born.
information
RYOHEI KAWANISHI
London-Fukushima PROJECT
【Workshop】
6月9日(土)   10:00-13:30 @Iwaki Chuodai PAO PLAZA
                   14:00-16:00 @Iwaki Alios
6月10日(日) 11:00-16:00 @Iwaki Alios PARK FEST
6月16日(土) 10:00-13:30 @Iwaki Chuodai PAO PLAZA
6月22日(金) 11:00-17:00 @Ono Town Community Space "Ono-Hoppe" 
6月23日(土) 10:00-13:30 @Iwaki Chuodai PAO PLAZA
6月25日(月) 11:00-17:00 @Ono Town Community Space "Ono-Hoppe"
6月26日(火) 11:00-17:00 @Ono Town Community Space "Ono-Hoppe"
6月30日(土) 10:00-13:30 @Iwaki Chuodai PAO PLAZA
※ Participation Is Free. Registration Not Necessary.
【Fashion Show】
7月8日(日) 11:00-16:00 @Iwaki Alios PARK FEST